From improved movement, to enhanced sports performance, to greater mental wellbeing, the benefits that can accompany an appropriate physiotherapy plan are significant. While many are familiar with this type of treatment, an equal number remain in the dark about what the methodology actually involves, and the conditions it's able to help. Allow us to shed some light on the matter.
So, what is physiotherapy?
Broadly speaking, physiotherapy is a way to maintain or restore a person's mobility, well-being, and function. This is done through, you guessed it, physical means. Think exercise, massage, manual mobilisation, stretching, as well as the application of emerging technologies like focused shockwave therapy.
Is physio effective?
In a number of studies, physiotherapy has been shown to have a positive effect on patient pain, quality of life, physical function, and mental wellbeing, particularly amongst those recovering from surgery¹²³.
The freedom that comes with restoring movement, increasing movement efficiency, or alleviating debilitating pain can be life-changing, and this is what drives us at E3. When delivering our range of services, we adopt a modern, evidence-based approach to ensure our patients enjoy the best possible real-world outcomes.
What conditions can physiotherapy help manage?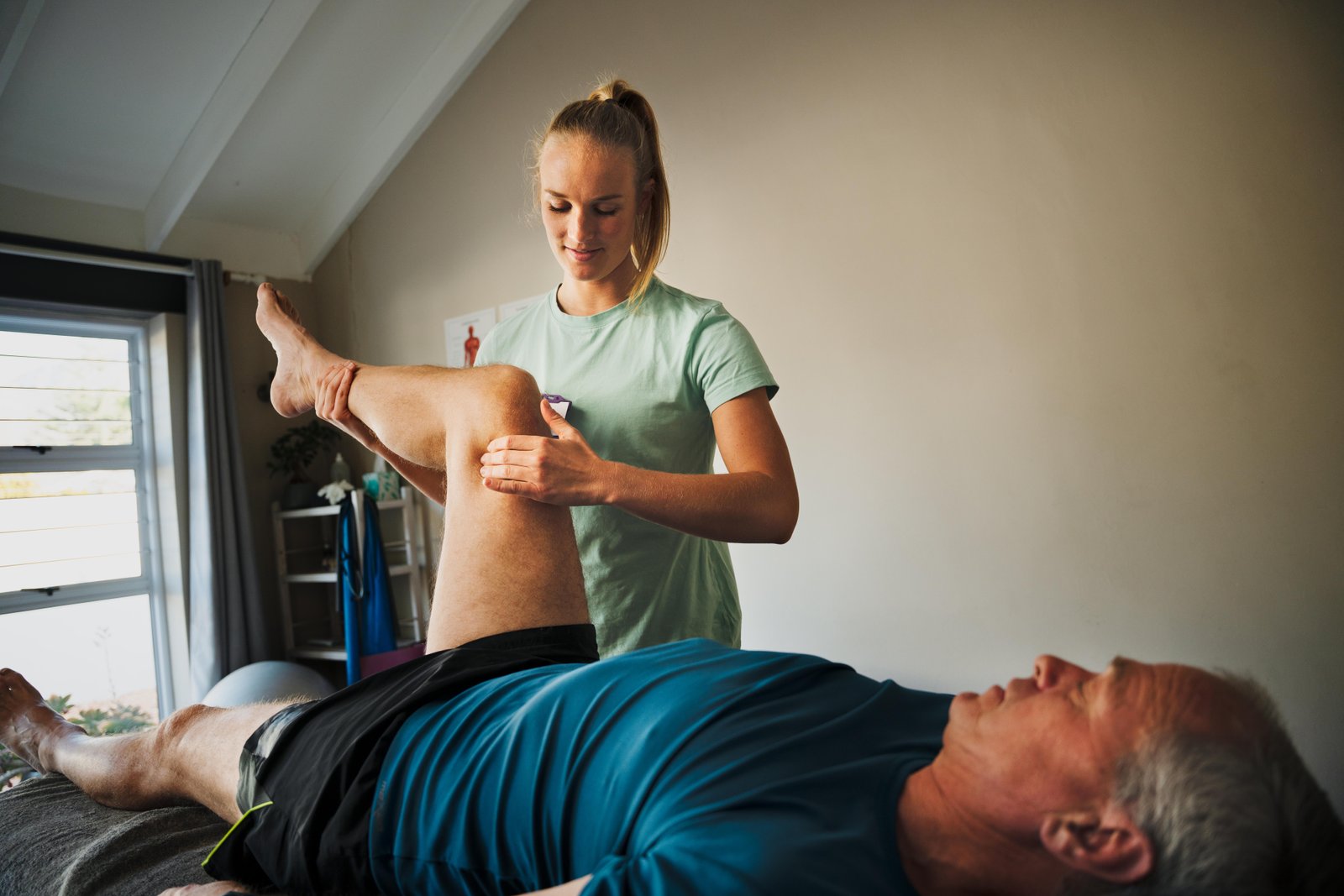 Physiotherapy can be beneficial for a plethora of movement concerns. 
Sports injuries, arthritis, aches, sprains, neurological conditions, and occupational health may all be improved with the help of physiotherapy4.
E3's specific focus is on the treatment of complex foot, knee, and ankle problems, as well as ongoing pain management. Along with the techniques listed above, we employ adjunctive therapies such as acupuncture and pilates (or 'clinical exercise') to help address these issues.
Who administers these treatments?
Physiotherapists are experts at the structures that comprise the human body, and in movement.
To earn the title of "Physiotherapist" in Australia, all practitioners must hold either a bachelor degree in physiotherapy, or have completed a science based degree, followed by a two-year Master of Physiotherapy degree.
In addition, all physiotherapists in Australia must be registered with the Physiotherapy Board of Australia, and complete 20 hours of Continued Professional Development (CPD) annually. This can include, but is not limited to, attending lectures or conferences, presenting education sessions, and reviewing journals.
At E3, we relish this opportunity to educate both ourselves and others on developments within the physiotherapy field. After all, 'Educate' makes up one of our eponymous 'E's, the other two being Enhance and Empower.
You can learn more about our team here.
Who should seek this treatment?
The scope of those who can benefit from physiotherapy is vast. 
Our patients have spanned a diverse cross-section of the Gold Coast community, including sportspeople, NDIS participants, seniors, post-operative patients, runners, and more. 
Anyone who experiences persistent muscular or joint discomfort, particularly during exercise, would do well to discuss physiotherapy with a qualified medical professional.
Do I need a doctor's referral to see a physiotherapist?
No, you don't. Though many of our patients come via doctor's referral, we're happy to assess your condition independently and provide information on appropriate physiotherapy solutions.
How do I find a physio near me?
Gold Coast residents can visit our Burleigh Heads-based clinic, contact us online, or get in touch by phoning 0403 780 836. Our practice is wheelchair accessible, and our friendly and passionate staff have years of experience treating a wide range of movement conditions.
References
1. https://journals.plos.org/plosone/article?id=10.1371/journal.pone.0226227
2. https://archivesphysiotherapy.biomedcentral.com/articles/10.1186/s40945-021-00116-z
3. https://www.ncbi.nlm.nih.gov/pmc/articles/PMC6709610/